Birdsong Resort, Marina and Family Lakeside RV Campground has become a major tourist attraction, recreational complex, and vacation community ranked in the top 40 in Tennessee. They feature guided tours of the nation's only fresh-water pearl farm, a 150 slip marina, a hundred homes, RV and wilderness camping, pool, pavilion, and boat sales and service
It's founders had a humble vision. Bob and Lorrine Keast simply wanted a place where they could live "the good life." Their ambition was to own a resort on a lakefront, a place to raise a family and live the American dream.
The quest began nearly 50 years ago in Ironwood, Michigan when the Keasts set out for Austin Texas to buy a lakefront resort. Unable to raise the capital needed, they purchased a restaurant and hotel in the small railroad town of Smithville, Texas. Two years later, the family relocated to Houston, where Bob, Sr. took a full time job as a bread salesman with American Bakeries. The company transferred Bob to Memphis, Tennessee and again, the Keast's renewed their search for a lakefront resort when they learned that Birdsong Dock in Camden was available for sale.
It was a very hot July in 1961 when Lorrine and Bob Keast gathered their life's savings and purchased Birdsong Dock from a realtor in Camden. The property included 10 acres of land, several old cottages, a mud launching ramp and extensive lake frontage along the Birdsong Creek Embankment on Kentucky Lake.
The Keasts and their three children moved into the "lodge" a rambling two story restaurant and multi-room structure overlooking the lake. Then came the hard work of clearing the land of its overgrown timber and tall sage grass. That summer, 86 cords of wood were cut and set aside for winter. The weeds in the area were waist-high, and the cottages sadly neglected. That first season Lorrine remembers only two or three customers with mounting expenses. By September, the Keast family, Bob, Lorrine, Georgene, Carrie, and Bob, Jr., left Birdsong for a brief vacation in Texas wondering if they had made the biggest mistake of their lives. They returned and have since worked tirelessly as a family over these many years to build Birdsong into a thriving business featuring a resort, campground, second-home lease property, marine sales/service enterprise serving the needs of vacationers and sportsmen throughout the nation and many foreign countries.
There's much to tell about Birdsong over the past 40 years, joys and the heartaches, and many fond memories. What follows is a history of Birdsong Resort and Marina narrated by Bob Keast, Sr., and his wife Lorrine based on their often-colorful recollections.
Click Here For Some Old Photos From Birdsong's Past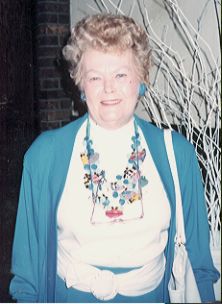 Lorrine: "Birdsong Dock came up for sale in March 1961 when Bob and I saw the advertisement in the classifieds of the Memphis Commercial Appeal. As family boaters, we came up to Birdsong to look at it because we wanted our own business, and we were interested in a career change. The Birdsong Dock was originally founded by a group of fisherman from Kentucky when the Kentucky Lake was impounded in 1947. A large building, the "lodge" was built by the group, along with several fishing shacks, and a central bathhouse. The Birdsong Dock, consisted only of a 12′ x 24′ platform using steel barrels for flotation. The group of fisherman sold the property to Charles Brewer who kept the title from 1955 to 1961, and then sold it to us."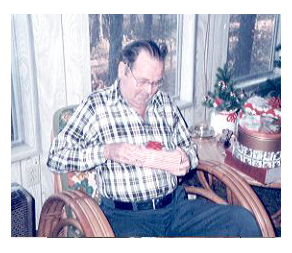 Bob, Sr.: "When we saw the Birdsong Dock, we studied the situation with TVA to learn all about the rules and regulations for building the dock. The information was very favorable, and we went ahead and purchased the property, which required a great deal of renovation and upgrading. In October, what was called a ramp and looked more like a mud hole, was improved. The sign requiring a $ 1.00 launching fee was taken down, and a local tradesman was engaged to construct a concrete ramp for $365.00 complete. Bobby and I along with three men worked for almost a week on this ramp and used many, many yards of concrete.
Lorrine: "After returning from Texas, the family set to work renovating and improving everything, to get ready for our first full season. My two teenage daughters and myself would wake at 4 a.m. to make an early breakfast for the eager fisherman. The limits on Crappie had been lifted, and many fishermen returned with strings of 100 Crappie or more! I remember Bill McLin, an insurance man from Camden in February 1965, with a cane pole fishing for Crappie, pulled in a 12 lb. 9 oz. bass after the battle of his life. This largemouth was a State record bass for many years. Not only was fishing important that year at Birdsong, Memphis State University conducted a six week research expedition for pre-historic artifacts. A newspaper story noted that the Birdsong area is one of the most important sites of early Man in what is now the United States."
Bob, Sr.: "Fishing was always the attraction here in the Birdsong area, with both deep fishing holes, and shallow water, too. During October 1967, a three day Tennessee's First Open Invitational Bass Tournament was sponsored by the Camden Chamber of Commerce. The official starting point was the Birdsong Dock. At that time there was only one other resort in the area, the Beaver Dam Resort. Hundreds of fishermen came from all over, and every motel and lodging accommodation was filled up within a twenty five mile radius. This tournament was a great success and spread the word about Birdsong as a fisherman's paradise."
Lorrine: "The original dock at Birdsong was primitive, consisting of a platform with leaky steel barrels. When a boat went by the dock the wake would cause the barrels to break loose. In 1964 Bob Sr. and Bob Jr. designed and built the first section of the dock consisting of 20 wet slips with roof, water, and electricity. The 20 wet slips were rented out immediately. In 1968, Bob Sr. saw the need for more dock space and contracted to have a new dock of 20 slips for berthing."30 and 40′ boats.
Bob, Sr.: "In 1969 the resort business really began after the remodeling some of our cottages and adding some new ones. The wives of the fisherman began to come to Birdsong and a name change happened, Birdsong Resort and Marina. We expanded our camping area, built and blacktopped roads, and advertised for people to park their mobile homes here for a second home. The first tenants that brought their mobile home here were Anne and Gene Graham of Joelton. Then came Buster Rawdon and Hughy Claybrook followed by some of their friends."
Lorrine: "By 1970 we added a large fenced in swimming pool, and had 14 trailer-tenants, and two new 36′ Drifter houseboats for rent. These were busy and hectic years, as the daughters left Birdsong for college and marriage. Some of our guests that had been returning to Birdsong over the many years moved or passed away. I remember especially, Francis Brown of Nashville, one of the first women to join her husband fishing, something that was unheard of during these times."
Bob, Sr.: "A most memorable time was in 1976 when the flatboat, "Smoky Mountain Queen" landed at Birdsong. The authentic replica of the early flatboats that brought settlers to this area was enroute to New Orleans for the Fourth of July as an official Congressional mission of America's Bicentennial Celebration. On board were our two sons-in-law, and our grandson!"
Lorrine: "Our only son, Bob Jr., started working around the dock when he was just 9 years old. He started from the bottom of the ladder cleaning fish and launching boats for what he could make on tips. Bobby made enough money over all those years to buy a new automobile, for cash, when he was just 16 years old. The fact remains, Bob Jr.'s life is Birdsong Resort and Marina and the two are virtually indistinguishable. Bob Jr. earned his Master Technician certification from both Johnson and Mercury outboard service. He set up his own business called "Bob's Marine Service" right here on our dock. The business quickly outgrew the dock area and two buildings were built to accommodate the marine boat sales and service business."
Bob, Sr.: Building Birdsong has been a labor of love, but Lorrine and I announced our retirement in 1980 and have made Bob Jr. President and Chief Executive Officer of the entire recreational complex. With the help of his wife Janis, who has worked right along Bob Jr.'s side for the past 25 years, I know that the place is in very capable hands. Now, Lorrine and I will have time to wander along the waterfront, enjoy the sweet aroma of the dogwood blossoms and just sit and watch the sunsets from our lake cottage porch. This is 'the good life' we worked so hard for and we're sure going to enjoy it!"
Bob, Jr.: "Since the late 1970's Birdsong has grown tremendously. We now have 104 wet-slips under roof and an adjoining ten, 60 foot slip yacht club. Our permanent trailer tenants number more than 65 with an additional 35 unit camping area with water, electricity, and sewer hookups on 8′ x 35′ concrete slabs. We built a new recreational pavilion complete with bath house, kitchen and catering facilities.
"In 1980, a group of friends gathered together and conversation turned to create yet another aspect of the growing Birdsong enterprise. Bob Jr. along with Bobby C. Greene, publisher/editor of the Carroll County Republican; The Gand Ole Opry's Will Luther; and 3-Time World Champion duck caller, Mike McLemore "brain-stormed"one night over coffee and planted the seed of the idea which has now grown into what is known as "HeavyWeight Promotions." HeavyWeight Promotions carried Billy Ray Cyrus on a whirlwind, 4-state tour and has promoted other musical acts, not to mention the industry-related events they promote. Annual events include: The Annual West Tennessee Boat, Sport and Travel Show located at the Jackson, Tennessee Civic Center now in its 16th year; The Annual West Tennessee RV Show located at the Jackson, Tennessee Fairgrounds Activities Building is now in its 8th year; and The Annual West Tennessee Hunting & Fishing EXPO begins its third year. HeavyWeight also spear-heads The West Tennessee Industrial League Bass Tournament, and many other events. Bob, Jr., Promoter for HeavyWeight has most recently been selected to produce the Women's World Championship Bass Tournament in Marksville, Louisiana.
Bob, Sr. passed away in the summer of 1987 and his legend lives on along with Lorrine or "Mother", who also passed away in the winter of 1998. The reins have been passed to Bob Jr. and his wife Janis who are continuing in the same family second generation tradition.
After a couple of tornadoes in the spring of 1998 and 1999, the old "Lodge" is in it's final hours. The building is barely standing and will be hand torn down by a church group wanting the wood to build a mission. The wood will be put to God's work.
Birdsong Resort / Marina and Lakeside Family RV Campground in Camden, Benton County West Tennessee is the home of the only "Tennessee River Freshwater Pearl Farm" in America. It is an educational and very fascinating attraction with tours being conducted in the spring, summer and fall. The "Freshwater Pearl Farm" has been the recent site of television coverage by ABC's widely viewed "20-20," National Geographic Video Showcase, CBS News, CNN, PBS, and many Tennessee-based television stations along with over twenty newspapers from the West to the East Coast. Many monthly and weekly magazines, including Southern Living and National Geographic, have featured Birdsong as the Pearl Capital of America.
During the hot summer of 1991, Birdsong welcomed it's first 48 senior citizen tour bus for a 5-hour Pearl Farm and Mussel Tour that included a catered bar-be-que rib and chicken dinner. Bookings since then are increasing each year now that a "Pearl of a Tour" has been covered by national news media. Over 150,000 visitors come to Birdsong and the Pearl Tour annually.
It's easy to get to Birdsong Resort, Marina and Family Lakeside RV Campground off of Interstate 40 at Exit 133. The fishing is great on the scenic Tennessee River's beautiful Kentucky Lake which has 2,300 miles of shoreline and abounds with a variety of fish including Bass, Crappie, Bluegills, Catfish and Sauger. From Interstate 40, take Exit #133, Birdsong Road and proceed north on Tennessee Highway 191 approximately 9 miles. This is a scenic-lakeside highway overlooking the vast areas of the "Big Pond." Birdsong is only one hour east of Jackson and one hour west of Nashville. Birdsong has a complete full-service marina, twelve individual full-housekeeping and air conditioned cottages and mobile homes, pool, party pavilion with some 35 lakeside campsites nestled under the towering oaks and huge loblolly pines.
Serving the outdoorsmen of beautiful Kentucky Lake
since 1961, Birdsong's motto is
"Our business is Your Pleasure".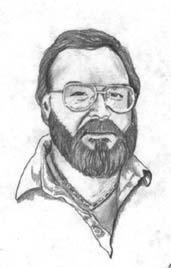 CLICK HERE FOR BOB'S PERSONAL PAGE and PICTURES
Second Generation Family Owned Since 1961
Your Host Bob Keast & Family