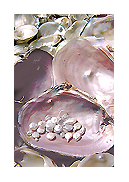 Witness a remarkable iridescent product of nature as it emerges from the indigenous Washboard mussel. Tennessee's Official State Gem – the freshwater pearl – is rarely found naturally from these living animals, but grown at the only freshwater pearl-culturing farm operation in the North American continent. The organic gem stone-culturing operation is nestled in the pristine embayment of Birdsong Creek – just off the scenic Tennessee River's beautiful Kentucky Lake – in Camden, West Tennessee, 9 miles north of Interstate 40 at Exit 133/Birdsong Exit. The Tennessee River Freshwater Pearl Museum, Farm, Tour and Jewelry Showroom is located at Birdsong Resort and Marina.
North America's Only Freshwater Pearl Museum, Farm, Tour and Pearl Jewelry Showroom.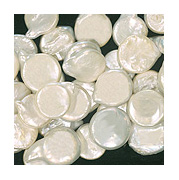 Originally founded by John R. Latendresse (1925-2000) as one of eight pilot farm locations in 1979, all productivity measures eventually narrowed to the one location in Birdsong Creek. John and his wife Chessie, had attempted for many years to adapt the Japanese technique to our native waters, and species of mussels. 1984 was the first year a productive harvest was turned. Click HERE for more.