What, Exactly, Do I Do?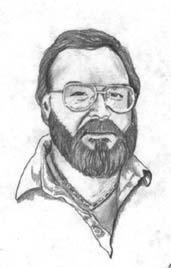 by Bob Keast – Email Bob
Click HERE to go to Bob's personal website.
To an outsider, managing a resort, marina, campground and mobile home park looks marvelous and exciting and you have a beautiful place to work, lots of expensive boats to look at and such nice customers who just want to have fun and fish. So how do I explain that what I do is actually work?
When anyone asks what I do, I tell him or her the following:
I am a real estate developer, financial planner, accountant, and bill collector and sometimes I have to evict.
I am a government affairs specialist and environmental regulations expert. I answer to 33 branches of State, Federal and Local Government.
I am the tour guide, director and local historian.
I am the boat show set up guy, clean up and salesman.
I am a lobbyist, ambassador of good will and a diplomat.
From time to time I have been an architect, builder, contractor, demolitions expert, plumber, designer, electrician, forester, carpenter and garbage hauler.
My customers assume I am a weather forecaster and meteorologist so I got a weather radar satellite and do the weather on the local radio station daily from 8 to 8:30 am daily.
I am a party planner and take reservations. I am the food and beverage consultant, host, and head of the clean-up crew. I clean the bathrooms and take out the garbage.
I am the landscape designer and architect, grounds keeper, environmentalist and chief of the weeds, pest and bird control.
I am the marketing manager and oversee promotions and advertising.
I hire and then fire the dead beats who didn't want to work and be a team player.
I am a restaurateur, boat salesman, merchandiser and retailer.
I am the safety inspector, fire chief, rescue expert and lifeguard, dock master, the captain, and the crew.
I am a giver, a helper, teacher and a donator.
And I am a joiner and a people person.
PERSONAL HISTORY
Robert (Bob) G. Keast
255 Marina Rd. @ Exit 133 off I-40
Camden Kentucky Lake, west TN 38320.9699
Born: August 9, 1950 in Ironwood, Michigan, at six days old, moved to Southern Texas
Martial Status: Married in 1971 to Janis Greene of Camden, with no children
Height: 6′ 2″, Weight: 257 lbs.
Eyes: Hazel with corrective lenses
Hair: Blonde with a graying full beard
Health: Excellent
TWRA License Agent, TN Department of Commerce Manufactured Housing Bond and
Electrician's License and TN Department of Conservation and Environment Public Water License, Lottery License. Pearl Farming License and Concealed Weapons Permit
BUSINESS
Owner and CEO of Birdsong Resort/Marina & Campground on Kentucky Lake since 1980, a Benton County family owned business since 1961. Owner and Promoter of HeavyWeight Promotions. Owner of North America's Only Freshwater Pearl Farm and Museum
EDUCATION
1968 Graduate of Camden Central High School
1968 Who's Who Most Likable
1964-1968 Football Center & Defensive Middle Guard
1968-69 University of Tennessee at Martin, Business
1969-70 Draughons Business College, Nashville
1970-2004 75 different seminars & training courses in Outboard Marine Service, Master Service Technician, Stern Drive, Service Management, Marine Management, Parts Department Management, Financial Planning, Effective Time Management, Sales Training & Management, Air conditioning, Welding, Darkroom, Photography, Auto Mechanics, Machine Shop, Computer Basics, Senior Life Saving, Vehicle Extrication, CPR, First Aid, Hazardous Materials First Responders, Emergency Vehicle Driving, Earthquake Disaster Management, Small Water Systems Operations, Waste Water Treatment, Hazard Mitigation, Terrorism and Counterterrorism, WMD Exercises, Concealed Weapons, Billboards and Logo Signage, Highway Safety and Incident Response, How to Win Friends and Influence People, Dale Carnegie Personal Motivation, Skywarn Weather Spotters, Airport Crisis Threat Management, Hazard Communications, SARA Title III, Personal Decontamination, Clandestine Meth Laboratory Awareness and Effects of Chemicals on the Human Body
PROFESSIONAL and BUSINESS ASSOCIATIONS
1964-2000 Benton County Chamber of Commerce Member, Past Vice President & Tourism Committee
1995-2002 Member of the Nashville Area Chamber of Commerce
1985-2004 Member of the Jackson/Madison County Chamber of Commerce
1999-2004 Member of the Memphis Chamber of Commerce
2002-2004 Member of the Williamson County/Franklin Chamber of Commerce
2001-2004 Member of Lexington Henderson County, Tennessee Chamber of Commerce
2001-2003 Member of Grand Rivers, Kentucky Chamber of Commerce
1999-2003 Member of the Delta Heritage Center in Brownsville, Tennessee
1995-2004 Vice President of the Northwest Tennessee Tourism Council
1999-2004 Member of Kentucky Western Waterland Vacation Association
1991 Promoter of the 1st Tennessee Tour, Travel & Vacation Show
1987-1990 Department of Tourism Dialogue Committee Member
1961-2004 Member of Tennessee Kentucky Lake Vacation Association
1965-2004 Member of the Marine Retailers Association
1988-2004 Member of the Tennessee Press Association
Past Board member of the Tennessee Outdoor Writers Association
1985-2004 Member of the Southeastern Outdoor Press Association
2002-2004 Honorary Member of the Tennessee Association of Broadcasters
Past Board of Directors of the Tennessee Association of Campground Owners
1980-2005 Owner & Promoter of the West & Northwest Tennessee Boat, Sports, RV and Travel Show of Jackson
1995-2004 Member of the Memphis, Jackson and Nashville Convention & Visitors Bureau
1995-2004 Member the Jackson Madison County Hotel Motel Association
1991 Promoter of the World Wildlife Exposition, Gatlinburg
1992-95 State of Tennessee Mussel Advisory Board
1988-96 and 2000-2003 Board Member on the Tourism Salute to the Legislature
1994-96 Chairman of the Tourism Salute to the Legislature
1992-96 Board member of the Tennessee Tourism Roundtable
2001-04 Legislative Committee Member of the Tennessee Tourism Roundtable
1992 Producer and Promoter of The "Achy Breaky Heart Tour" with Billy Ray Cyrus through a 4 state whirlwind trek throughout the Southeast
1987-2004 Volunteer registered Lobbyist in Tennessee for environmental, marinas, recreation, tourism, campground owners, hunting, fishing and emergency services
1993-2004 Executive Director of the Tennessee Association of Resorts, Marinas and Marine Dealers
1995-2001 Northwest Tennessee Tourism Council Brochure Committee Member
1995 Delegate to President Clinton's White House Conference on Tourism
1998-2001 Legislative Liaison for the Tennessee Marina Association
1999-2001 Promoter of the World's Championship Women's Bass Fishing Assn. EXPO
2003 Promoter of the I-24 EXPO/Smyrna, TN Boat, Sport & Travel Show
2002-2005 Promoter of the Paducah Boat and Travel Show
2004-2005 Promoter of the Franklin Boat and Travel Show
1995-2000 Originator and developer of the Tennessee River Runs Through
5 County Regional Tourism Organization
2001-2004 Steering committee member of the Tennessee River Trails 9 County Regional Tourism Organization
2002-2004 Promoter of the Kentucky Lake Pearl Festival & Bubba Jug Catfishing Tournament
1982-2004 Promoter of the West Tennessee Industrial and Commercial League Bass Fishing Tournament
2002-2004 Member of the Tennessee Association of Registered Lobbyists
2003-2004 Member of the Southeast US/Japan Society
2003-2004 Member of Tennessee/Japan Society
2003 Delegate to Japan Conference with Governor Bredesen
2003-2006 Commissioner on the Board of Conservation for Tennessee Department of Environment and Conservation
2004-2006 Chairman of the Recreation Subcommittee for Conservation
2004 Member of the Tennessee Association of Museums
2004 Member of National Recreation and Parks Association
CIVIC and FRATERNAL
Member of Cowell's Chapel United Methodist Church
25 year member, Past Master and currently serving as the Junior Warden of George Hillman # 431 F&AM Masonic Lodge in Hurricane Mills, TN
2004 Grand Steward of Tennessee Free and Accepted Masons
18-year member of the Tennessee Lodge of Research
26 year member of the Scottish Rite with 32 degree & 10 years as Marshall of Ceremonies and Captain of the Guard, Consistory Lodge 2, Nashville
1988-2004 Member of Al Meneah Shrine Temple, Nashville
Past member of the Eastern Star # 490, Holladay
Past member of the Commandry York Rite of Paris
32 year volunteer member of the Benton County Rescue Squad
15 year volunteer Unit Director of the Benton County Rescue Squad
32 year volunteer Director of the Benton County Emergency Management Agency
Volunteer Member of the Methodist Emergency Disaster Response Team
Cub Scout, Boy Scout, Explorer with Life Honors
1981-1989 Chairman of the Benton County Ducks Unlimited
1986-1989 Member of the Kentucky Lake Water Quality Task Force
Dale Carnegie Class President 1982, Paris
Dale Carnegie Graduate Instructor 1983, 1985, 1988 Paris & Camden
Past Commander of the United States Coast Guard Auxiliary, F11-3, Nashville
Member of the Bass Anglers Sportsman Society
32 year Member of Camden Elk's # 2156
Charter Director of the Kentucky Wood Duck Association
Past member of the Tennessee Scenic Rivers Association
22 year Member of the Tennessee Conservation League
22 year Member of the Nikon Professional Camera Association
22 year Member of the Bass Research Foundation
Past President of the Camden Jaycees
16 years sponsor Member & Past West Tennessee Zone Chairman of Ducks Unlimited
4 year sponsor of Girl Scout Troop # 82
2001-2003 Tennessee Association of Crafts and Artisans
1987-92 Event Chairman for the annual Benton County Homecoming Fish Fry
1986 Chairman of Homecoming '86 and Community Event Coordinator
1995-96 Benton County Co-chairman for Tennessee's Bicentennial
1999-2004 Vice President & Charter board member of the Benton County Bluebird Assn.
1998-2004 Board Member of Raise the Gunboats, Inc.
1999-2004 Member of the Tennessee Bluebird Trails
1971-2004 Member of the Tennessee Association of Rescue Squads and Past State Historian
1999-2003 Member of West TEMA Directors Association
2003-2004 Member of the Parkers Crossroads Battlefield Association
2002-2004 Member of the Tennessee Historical Society
2002-2004 Member of the Democratic Society of Benton County
2003 Committee member of Tennessee Statehood Day for the 96th Bell
2003-2007 Board Member of Public Broadcasting Systems (PBS) Channel 16 WLJT
Educational Network
2003-2004 Co-Chair to re-elect Roy Herron 24th District Senator Fundraiser and 50th birthday bash
HOBBIES
Duck and Goose and Turkey hunting
Coin and Hat Pin collecting
Tennessee and TVA History memorabilia collecting
Freelance Photography & Photojournalism
Skeet and pistol shooting
Communications / two way radios
Rock and Roll and County music concerts
Daily 15-minute talk show co-host of WFWL radio 1220
Weather spotter, forecaster and color Doppler radar computer operator
Collecting old post cards & memorabilia
THINGS I LIKE TO DO
Masonic work and helping fellow Shiners with burned Children's Hospitals
Rescue and volunteer emergency management
Digital photography
Visiting all the Masonic Lodges across Tennessee
Lobby down the halls of the Legislative plaza at the state Capital & networking politically
Being an Ambassador of the Great State of Tennessee through economic and community development, tourism and emergency management and supporting Masonic work
Promoting & marketing Birdsong Resort, Marina & Lakeside RV Campground and Tennessee.The stage is set for you!
Dining out
Studying Andrew Jackson and Nathan Bedford Forrest
Being Santa Claus for underprivileged children
Boating and Hunting
Travel and touring
Flying
Be involved in local, state and national events, gatherings and current affairs
Studying Tennessee, Civil War, Masons and TVA history
Selling boats
The Art of Negotiating
Emergency Management training
Getting better educated through home study and night courses
Making and meeting new challenges and friends
Watching the wildlife over beautiful Kentucky Lake
Bird watching and photographing bluebirds, wood ducks and hummingbirds
and being a Pearl Tour Guide on Kentucky Lake
Landscaping, lighting, waterfalls and water gardening
Visiting atop tall buildings, hilltops and plateaus
THINGS I DISLIKE
Major reading
Rice Pudding
MAJOR ACCOMPLISHMENTS
32nd Degree Mason
Personally saved 6 human lives
Searched and rescued over 2 dozen lives
Promoted Billy Ray Cyrus thru a 4 state tour
Being Baptized in Birdsong Creek by my good friend and Methodist Preacher, Larry Woodruff in 1988
Flew to Osaka and Tokyo Japan with Governor McWherter for 5 days during an industrial recruitment and tourism mission in 1992
Dedicated Lake Barkley Dam with Secret Service clearance w/ my Father as a US Coast Guard Auxiliaryist patrolling for Vice President Hubert Humphrey in 1966
Locked thru 4 TVA dams in a speedboat in one daylight day
Worked with Civil Defense and TEMA personnel during 5 days and nights at the Waverly Tennessee BLEVE and explosion in 1978
Sold Hank Williams Jr. a new Ranger boat
Holding 12 offices in the Masons and becoming a Grand Officer for Tennessee's F&AM
Entered a national service technicians contest and won a trip to Jamaica for 7 days
Rode the Tennessee Homecoming '86 train with my father, former Tennessee Governor Lamar Alexander, country music star Lynn Anderson, and noted author Alex Haley, from Bristol to Memphis, Tennessee
Hiking atop and overnighting at Mount LeConte el. 6,643 in the Great Smokies National Park 10 different times from 1961 to 1992 with UT Basketball Coach and National Champion / Olympic Winner Pat Head Summitt and with Wildlife Artist of the Year Ralph J. McDonald
Visiting the only saltwater pearl farming operation in North America in Mexico's Sea of Cortez, also known as the Gulf of California, the balmy body of water separating mainland Mexico from the narrow Baja peninsula in Guaymas, Mexico
Taking a week long trip in the fall of 2003 with Governor Bredesen and Economic and Community Development Commissioner Matt Kisber to Osaka and Tokyo Japan on a industrial recruitment mission. While there, visiting the island of Mikimoto and taking in the Pearl Farm, Tour and Museum in Toba Bay and dining with Ambassador Howard Baker and wife Nancy at the United States Embassy in Tokyo
The 103rd General Assembly legislative introduction, passing, signing and photograph on April 26, 2004 with Governor Bredesen, Senator Herron, Representative Borchert and many others including my staff at the Old Supreme Court Chambers in the Capital thru Public Chapter 506 amending the original public chapter creating the Tennessee River Freshwater Pearl as Tennessee's Official State Gem and the Historic Site of the Pearl Farm and Museum at Birdsong Resort and Marina on Birdsong Creek in Benton County west Tennessee.

Bob gets a first hand glimpse of the 9/11 Disaster
Click here to view some of his personal pictures.
Bob has first glimpse of Ground Zero
(power point presentation)
Click Here For Some of Bob's PersonalPhotos