Now offering a variety of get-a-way options… Birdsong has put together an array of unique specialty packages – affordably priced! Build your own package, or choose one of our pre-designed itineraries.
We're perfect for corporate meetings, company picnics, church socials, school field trips, family reunions and most any occasion that draws you together – not to mention a family weekend getaway or a honeymoon/anniversary hideaway.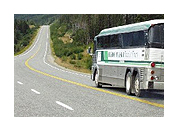 GROUP TOURS
Take a lake tour along the river banks in the heart of Kentucky Lake, in an area rich with Civil War and other history. Visit the only freshwater pearl-culturing operation in North America located in the Birdsong Creek embayment. CLICK HERE for more information about the Tennessee River Freshwater Pearl Museum, Farm and Tour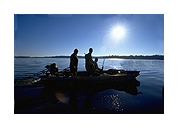 FISHING
Our area is most-famous for being the fisherman's "honey hole." Fish are abundant, but our "claim to fame" is the extraordinary spring crappie season, and the year around catfishing. CLICK HERE for the area fishing seasons.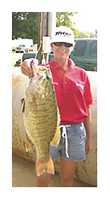 TOURNAMENTS
Our entire facility is perfectly suited for fishing tournaments up to 300 boats. Amenities include a 200-foot walkway for fishermen to tie off boats during weigh in; dockside store offering fresh, hot coffee, bait and snacks; covered weigh-in pavilion affords protection from the elements at weigh-in time – complete with a large overhead readout, digital scale, and live-release tube; large, paved free parking area; 65'x65′ concrete ramp; security lighting at ramp for after-hours boat loading/unloading; 50 boat daily rental slips; and oversized boat slips for houseboats and pontoons. CLICK HERE for more information about Birdsong being your tournament host location.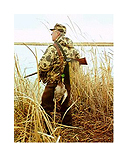 HUNTING
There's an exclusive deer-hunting preserve and 5,500-acre public-access duck hunting nearby. Grab your buddies and make an excursion of it! CLICK HERE.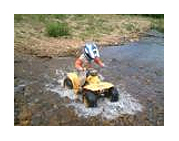 4-WHEELING
Miles and miles of 4-wheeler trails in the Bruceton Bottoms and Sand Pits close by. Directions and suggestions from the general office will make your visit a "blast."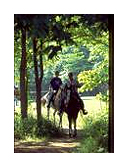 HORSE TRAIL RIDES
Birdsong Resort, Marina and Campground, Camden Kentucky Lake, Tennessee offers a wooded, horse camp area for equestrian visitors. Horses are permitted in the resort area for guests. Accommodations available with hitching posts, water, and horse trailer parking. Lakeside RV and Tent Campground with open campfires permitted, lake view community center, hot showers, and clean bath house. Miles and miles of nearby trails by way of hill and valley. Shaded trail ways offer a spectacular view of nature first hand wandering the river's edge and the Birdsong Creek side bottoms. Hundreds of acres to explore with abundant wildlife on the adjacent lake view acreage of the Tennessee Valley Authority and U. S. Fish and Wildlife Service on the Tennessee National Wildlife Refuge. Self-guided trail ride maps available on request.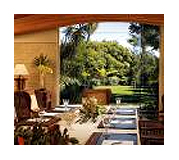 COMPANY PICNICS, CORPORATE MEETINGS
Accommodations and meeting facilities conveniently bring your conference to a relaxing atmosphere. Group suite can accommodate up to 25 people, with additional available. Conference room, AV equipment, and more. Bring your company for a relaxing, productive gathering on the scenic Tennessee River's beautiful Kentucky Lake. Pontoon and fishing boat rentals CLICK HERE.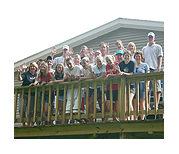 REUNIONS – GATHERINGS – FUND-RAISERS
Perfect facilities for your group gathering – community center for meals, dances and meetings; swimming pool; children's playground, volleyball sandpit; boat rentals; Accommodations in rental cottages and manufactured homes or lakeside RV and tent campground. Arrange catered meals, DJ or live band, and other conveniences. Great for fund-raising activities. CLICK HERE for more information.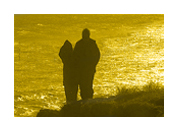 HONEYMOON/ANNIVERSARY SPECIALS
A hideaway off the beaten path overlooking the misty, western sunset over Kentucky Lake while lazily swinging on your deck, toasting the special occasion. Enjoy the sunrise with a stroll along the water's edge with coffee in hand, or explore the Old Peckerwood Landing ecological nature trail winding its way to the scenic overlook. Pack a picnic lunch and enjoy the sunshine with a pontoon cruise on the river. Bring the evening to an end with a Jacuzzi bath, then sit in front of the fireplace. CLICK HERE for our Honeymoon/Anniversary Package Specials.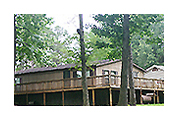 ACCOMMODATIONS
Stay with us! Choose your overnight accommodations in one of our 28 rental cottages or manufactured homes. Each unit is unique in size and amenities, ranging from an efficiency cabin for two to a group suite that accommodate up to twenty-five (nine bedrooms and 5 baths).
Many have an exquisite western sunset view of the lake through the towering pines. All units are full housekeeping and include all pots, pans, linens, television, VCR and/or DVD, picnic tables, grills, even a wall-mount hairdryer. Some have fireplaces, Jacuzzis, private phones and satellite television. Click HERE for more information on rental accommodations.