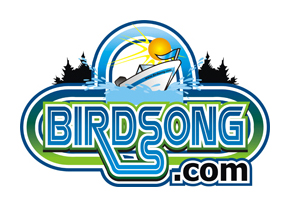 Our Vision
Birdsong Resort, Marina and Lakeside RV Campground will be a highly visible recreational facility committed to growing tourism while promoting conservation and preservation of our natural resources and precious environment. We will prominently position our organization in the tourism industry through effective local, regional and national coverage and by special event promotions.
The Mission
Birdsong's mission is to elevate total family recreation to a higher level of public awareness through recreational participation, competition, accomplishment and wholesome out of door activities.
Birdsong's Mission Defined
Our quality and dedicated staff will accomplish this mission by promoting fishing, hunting, camping, boating, touring and watching wildlife among all outdoor enthusiasts in a very clean, neat and safe environment. Our commitment to the avid outdoor recreationalist offers a second generation family operated facility with over four decades of consistent operations at a venue located in the western most Grand Division in the Great State of Tennessee on the placid shores of Birdsong Creek embayment which peacefully flows into the scenic Tennessee River's beautiful Kentucky Lake.
Birdsong Resort, Marina and Lakeside RV and Tent Campgrounds along with its sister companies; Tennessee River Freshwater Pearl Museum, Farm, Tour and Pearl Jewelry Showroom and HeavyWeight Promotions will create and maintain a working relationship that bonds tourism with the Tennessee Department of Tourist Development, Northwest and Southwest Tennessee Tourism Associations, Jackson and Nashville Convention and Visitors Bureau, Tennessee Hotel and Motel Lodging Association as partners who collectively continue to build a strong tourism network within the Great State of Tennessee.
By carrying out our vision, we will accomplish our mission to grow the sport of leisure by effectively promoting new activities to those who are dedicated to God's gift of the great out of doors.